Here is my latest Dearest Boy block!! I really enjoyed adding the embroidered stems and even thorns on the stems. Great fun! This block reminded me of Mom...she had a wonderful green thumb, and had flowers you would not believe, including many varieties of rose!! Glorious!!
Please see all these quilters, who are making blocks for this quilt!!
https://www.etsy.com/listing/593121045/dearest-boy-pattern-book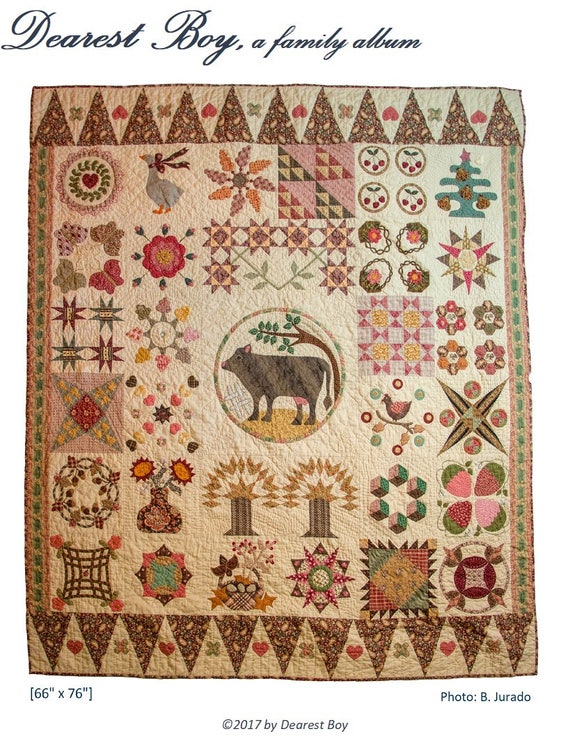 Have a lovely day, each of you!
Julie