This is my rendition of the Dearest Boy block for this time. I tried to match the original fabrics, but I really did not have those particular fabrics, and I though...what do butterflies mean to me, anyway!? I love those tiny yellow and blue "flutterbies" from when I was a tiny child. So...my block is yellow and blue! I think the secondary pattern is very pretty, formed by the antennae and placement of the butterflies.
Please see all these quilters, who are making blocks for this quilt!!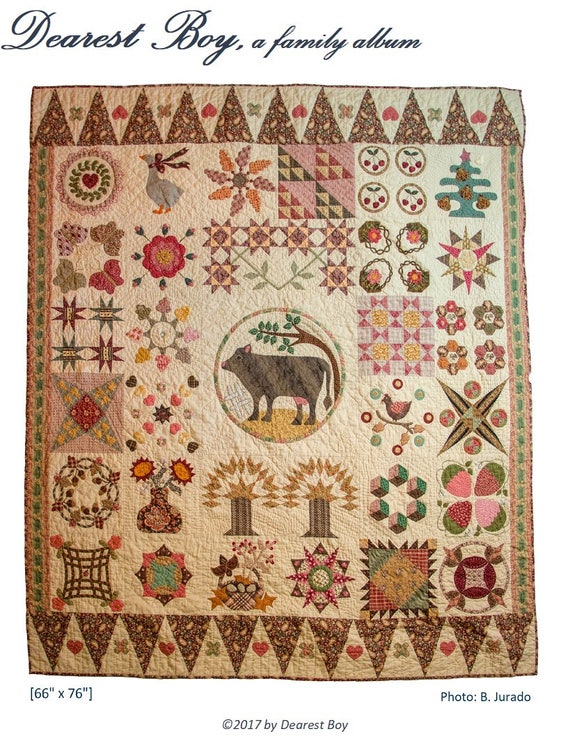 This is the whole quilt. I am a little in love with that cow!!! Mooooooooooooooo!
Hugs from Julie